Electronics Recycling is how we got started.
eWaste ePlanet was partly founded as an Electronics Recycling company. We take your unwanted electronics (regardless of the quantity or quality) and responsibly dispose of them using environmentally sustainable practices. You can rest easy knowing everything's taken care of.
What electronic  devices can be recycled?
If it plugs in or uses batteries, it can probably be recycled. Certain devices, such as smoke detectors, contain hazardous materials that require specialized handling. Click here to see see more details about items we accept. 
Should old computers be recycled?
Yes. Computers contain certain metals and other materials that do not belong in landfills. eWaste ePlanet can ensure your data is destroyed and that the hardware is properly recycled.
Pickups
Do you need an entire office or data center cleared out? No problem. Are you a business just looking to safely dispose of a few computers? We've got you covered.
Depending on the pickup, there may be some cost to dispose of your materials properly. We work hard to offset that cost by refurbishing or re-purposing materials. If you have a large amount of equipment that has not reached manufacturer's end-of-life, we may be interested in making an offer. See details of our buyback program here.
Request a Pickup today!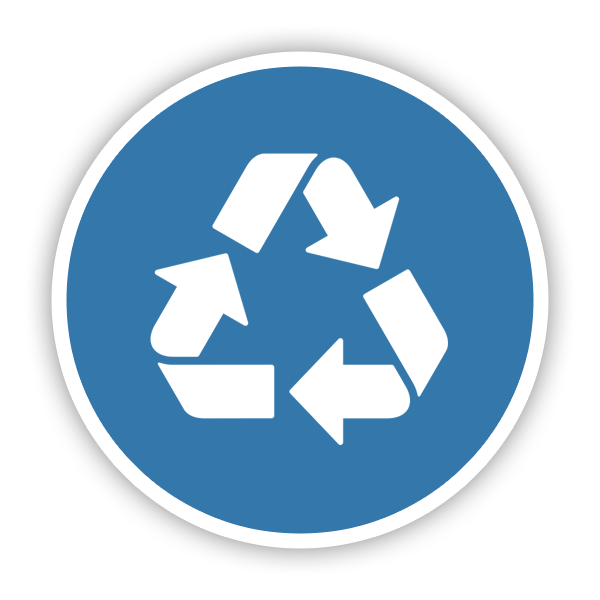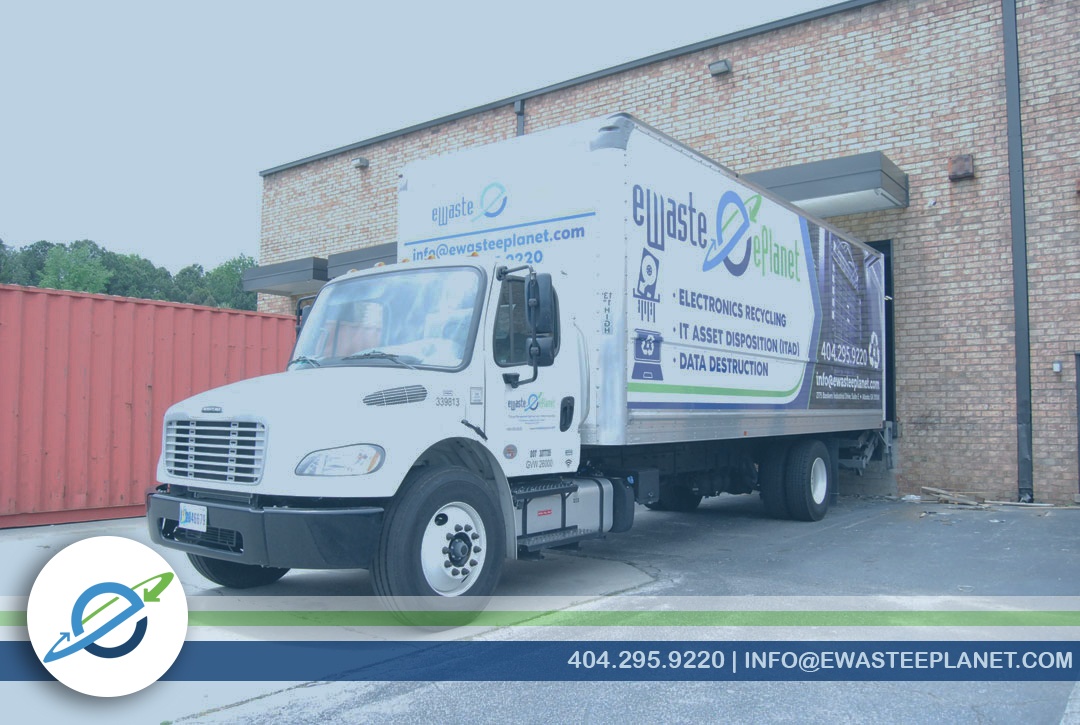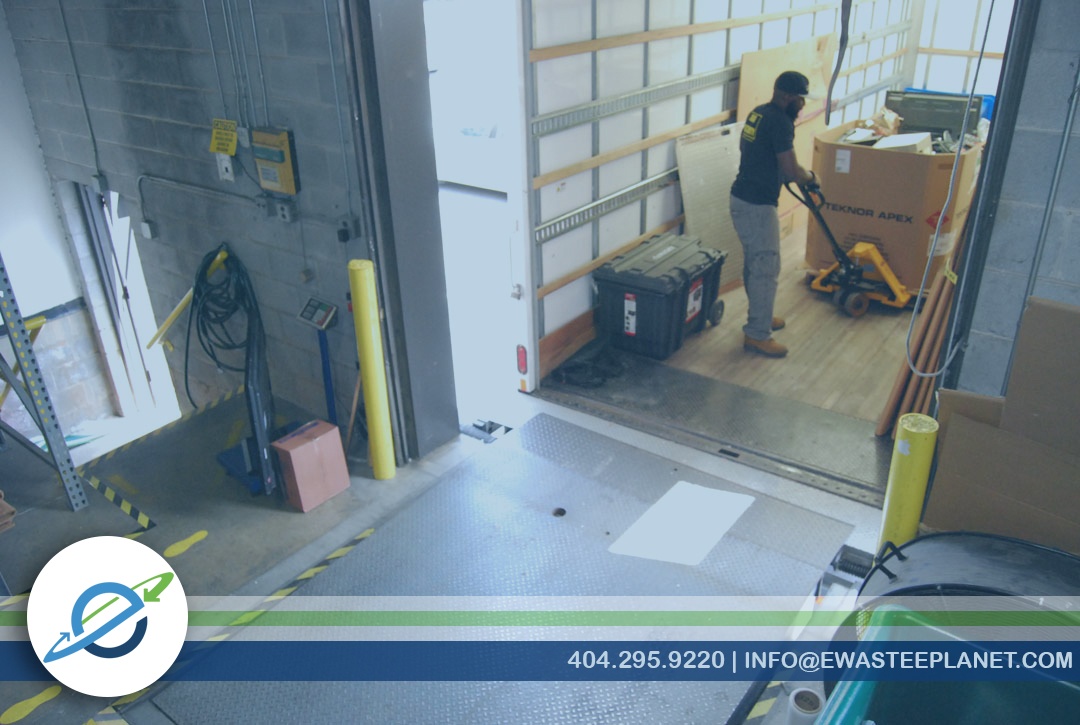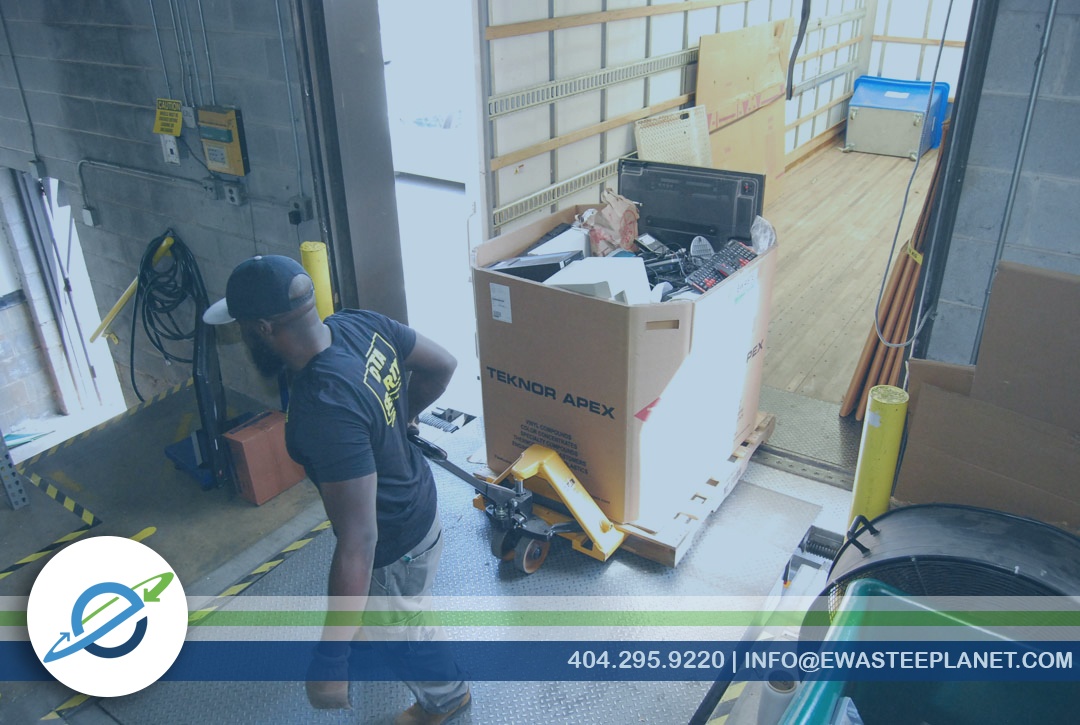 Our Process
We always destroy the data on every device that comes through our doors, either by wiping or shredding hard drives. A Certificate of Recycling and/or Certificate of Destruction is included at no cost for all drop-offs and pickups.
eWaste ePlanet is dedicated to keeping unwanted and end-of-life electronics out of landfills.
Learn more about Our Process.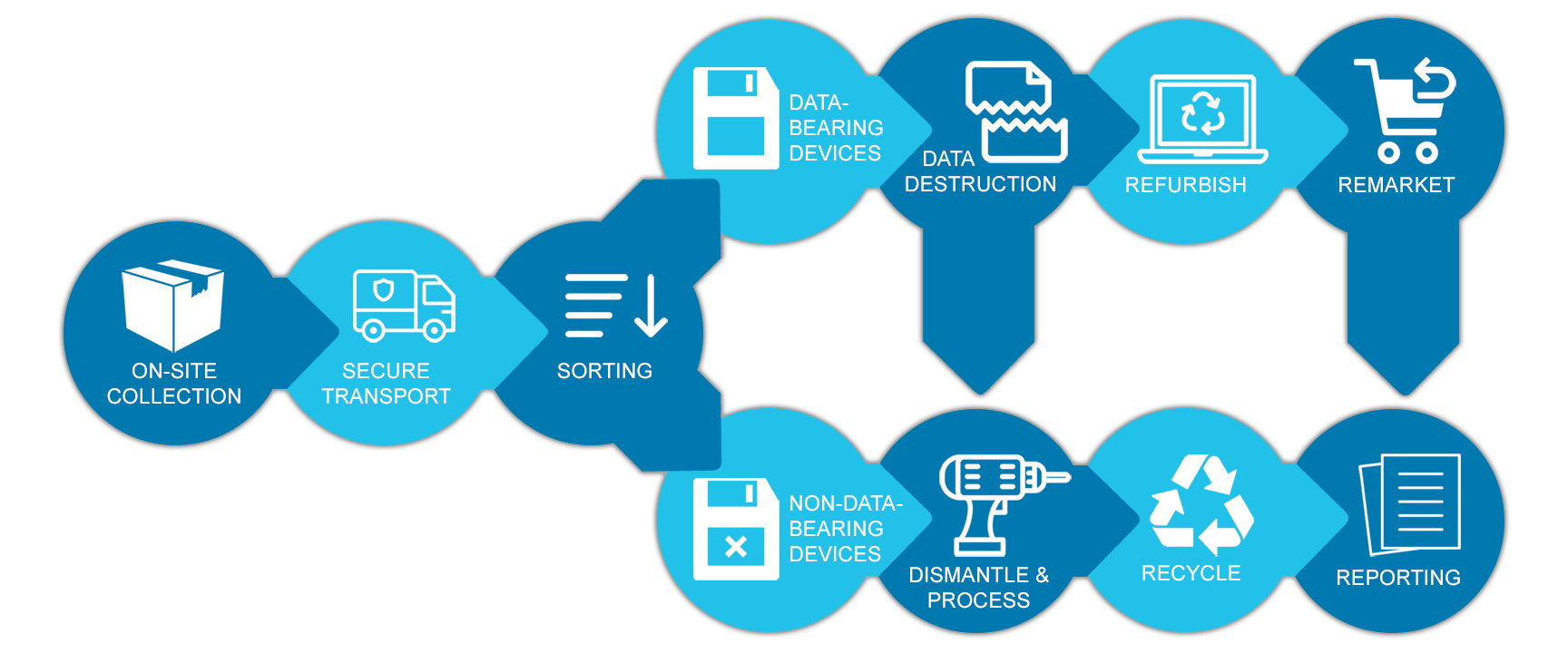 Computers & Accessories
Computers (Desktops & Laptops)
Computer Power Supplies
Printers (Ink, Toner & Cartridges)
Computer Peripherals
Storage Devices (HDDs, SSDs, SD Cards, etc.)
Gaming Devices
Circuit Boards/Cards
Monitors (CRT) *40¢/lb Disposal Fee*
Computer Accessories (Mice, Keyboards, etc.)
Monitors (Flatscreen)
Network Devices
Scanners
Data Center Equipment
Servers
Power Distribution Units
Network Related Equipment
Storage Arrays
Routers and Switches
Power Distribution Units
Panelboard
Server Racks
Switchgear
Motor Generator Sets
Mainframe Computer Equipment
Cabling
Office Equipment
Copiers & Multifunction Devices
Fax Machines
Video & Audio Equipment
Projection Equipment
Printers
Plotters
Security Equipment
Receivers and Transmitters
Phone Systems
Answering Machines
Mobile Devices
Cellphones & Smartphones
Tablets
Cameras
Fitness Trackers/Smartwatches
Entertainment Equipment
Stereo Equipment
Speakers
Accessories & Cables
Video Players
Digital Cameras
TVs (Flatscreen) *25¢/lb Disposal Fee*
TVs (CRT or Picture Tube) *40¢/lb Disposal Fee*
Video Cameras
Game Consoles
Pro Audio Equipment
Lab & Medical Equipment
Ultrasound Equipment
Spectrometers
Anesthesia Units
Defibrillators
Miscellaneous
Wires & Cables
GPS Units
Alkaline Batteries ($1/lb Disposal Fee)
Rechargeable Dry Cell Batteries
Cable Boxes
UPS Power Supply
Home Appliances (Microwaves, Refrigerators, etc.)
Laptop Batteries
And More…
Light Bulbs
Hazardous Waste
Paper, Magazines, Books
Any chemicals, oils, or powders
Any equipment that contains chemicals of any kind
Radioactive Material
Materials Containing Liquid
Any fossil fuel or materials used to collect fossil fuels
Any equipment that contains asbestos
Any equipment that contains Freon
Broken/Bare CRTs
Paint
Any media contaminated with oil
Pressurized tanks
Any material containing PCBs (polychlorinated biphenyls)