We take your unwanted electronics regardless of the quantity or quality and responsibly dispose of them using environmentally sustainable practices. You can rest easy knowing everything's taken care of.
We are a one stop shop for all of your IT equipment acquisition, repair, replacement, upgrade, and refurbishment needs. Let us manage your equipment's total life cycle, from installation to decommission.

We take your privacy seriously. At eWaste ePlanet, we use industry-leading, DoD and NIST compliant techniques to fully erase (and physically destroy upon request) the data on each and every device that enters our doors.

eWaste ePlanet's ITAD solutions provide comprehensive logistics management for organizations in a multitude of both regulated and non-regulated industries throughout the continental United States.

We offer solutions for businesses and organizations of all sizes looking to properly dispose of their used IT equipment. From single pickups to frequent servicing of a sponsored disposal bin, we're here to help.

We deal in bulk acquisitions and sales of all types of electronics (laptops, networking gear, consumer electronics, and more). We offer high volume, low-cost solutions for businesses and organizations of all sizes.
At eWaste ePlanet, we are here to help Atlanta Georgia based businesses dispose of their old IT Assets and other electronics. With the trend toward employees working remotely we can assist with the recycling of desktop computers that are no longer needed.
We are also ready to help employers moving office locations, providing a way to recover IT asset value. We provide equipment buyback and revenue sharing opportunities . We are experts in secure hard drive wiping, HDD shredding and solid state SSD shredding.
We offer free pickups for most of the Greater Atlanta Area, and offer our computer and office equipment buyback program to small or mid-sized companies.
If you have excess computers, laptops, servers, tablets, HDD hard drives, SSD solid state drives, or other devices that need to be disposed of safely and securely, please contact us to learn how we can help.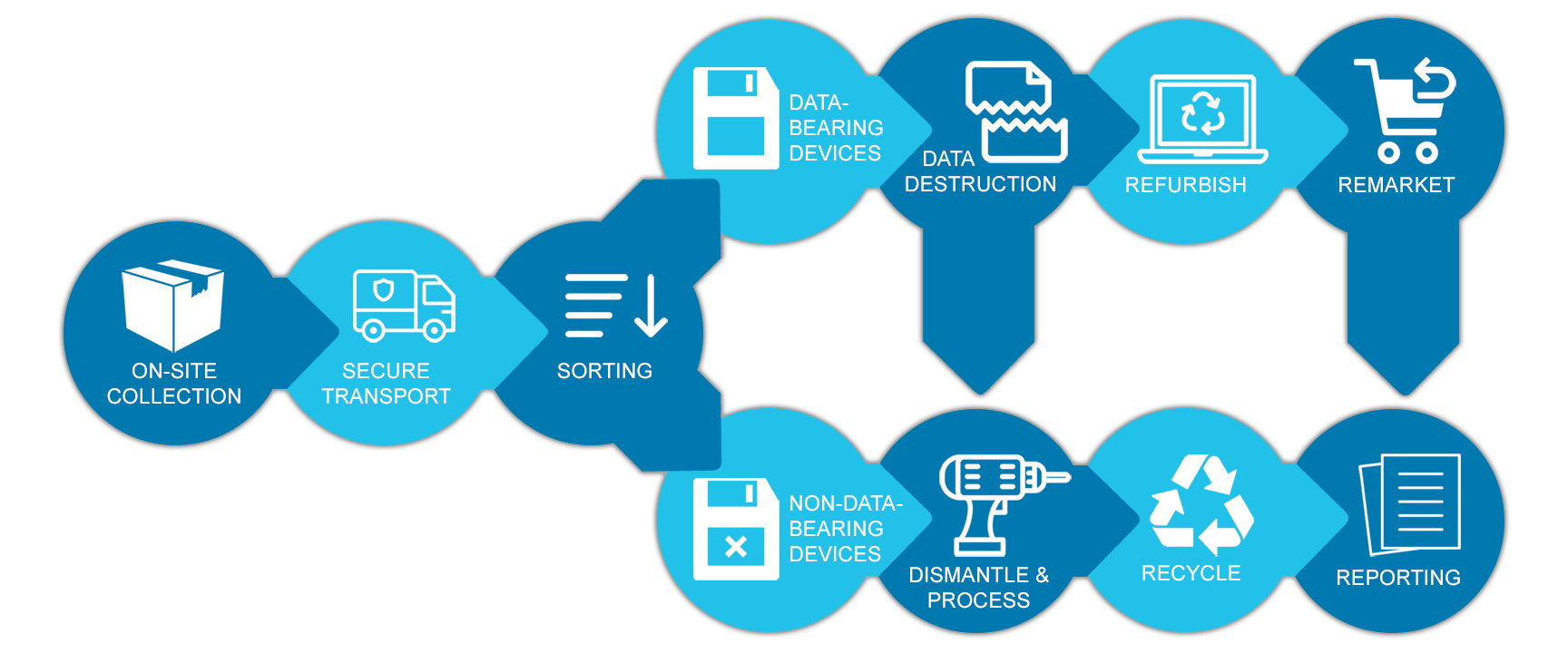 eWaste ePlanet has developed a secure, end-to-end monitoring and reporting system for the most transparent Chain of Custody possible.

We take security seriously and use industry-leading, DoD and NIST compliant techniques to transport your assets and destroy your data.

We offer downstream reporting, documenting a chain of custody from transfer of liability to Certificate of Recycle/Destruction.

Safe and easy Electronics Recycling, Data Destruction, and IT Asset Disposition (ITAD) services for a better planet.

Founded in 2013 by Georgia Tech alumnus and entrepreneur Wilson Kieffer, we continue to expand our reach…

eWaste ePlanet is more than just your typical recycling facility. We have a talented workforce…